To Order Essential Oils, Essential Oil Enhanced Products, Diffusers-- Click Here
**Please Reference my Young Living Independent Distributor #3199 with your order and membership.
Thank You for your Business and supporting our mission!!!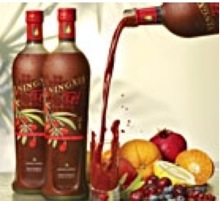 Click to read about- NingXia Red®
To order NingXia Red -- Click Here
Click to view Brochures-- then click on the essential oils picture above to order!!
Not Working at this time-* Click here for My Recommended Reading List & Book Store
****************************
Watch these Great YL Videos
Young Living Seed to Seal Commitment
Ningxia Red: A Seed to Seal Story
Gary Young Shares Knowledge of Frankincense
allowfullscreen="true">
Melissa Harvest 2014- YL member at work!!
Disclaimer-- This information and classes are for educational purposes only and are not intended to diagnose, prevent treat or cure any disease or condition -- This information has not been evaluated by the FDA. For any medical condition you should consult a Medical Health Care Professional.